Hoods
Dive Hoods provide a protective and flexible thermal hood for diving to protect your head from the cold and water.
They are designed to be comfortable, secure and guarantee excellent durability.
These hoods can be used for both diving and swimming. The perfect choice to keep your body afloat while you enjoy going deeper into the sea.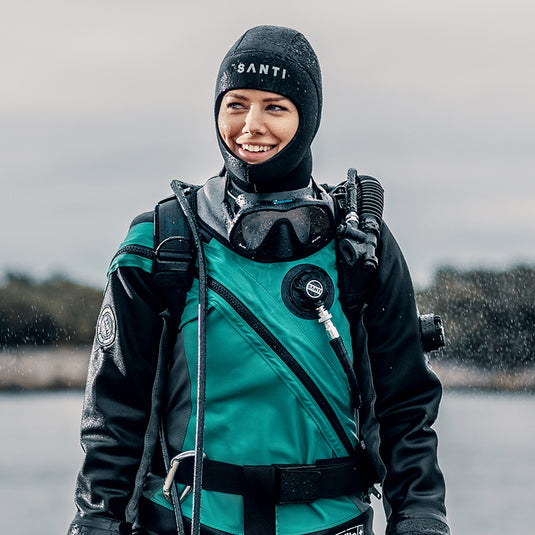 How to choose a Hood?
The first thing to consider when choosing a Dive Hood is the thickness of the neoprene. Thicker neoprene will insulate better from the cold and elements, so we recommend buying something 3 or 4mm. It's also important to consider the shape and size for a good fit, as well as making sure it has extra perforations to help increase airflow while diving. From hoods with earflaps to earless hoods, there are several styles available for you to choose from.

Finally, you should make sure that the Dive Hood you choose is durable enough to last for many uses in the water. A quality Dive Hood should have Velcro fasteners and other adjustments to provide a secure fit.