Scuba Dry Gloves
Dry gloves for diving keep your hands dry and warm underwater while offering maximum flexibility and dexterity.
The neoprene material is puncture-proof, insulates the hands, and offers protection from abrasive surfaces and cold water.
The long cuffs provide further protection from the elements, and at the same time adjustable wrist straps provide the perfect fit and the superior grip is created through the multiple textures on the palms and fingers.
Whether you are a beginner or an experienced scuba diver, these Scuba Dry Gloves are an essential part of your equipment.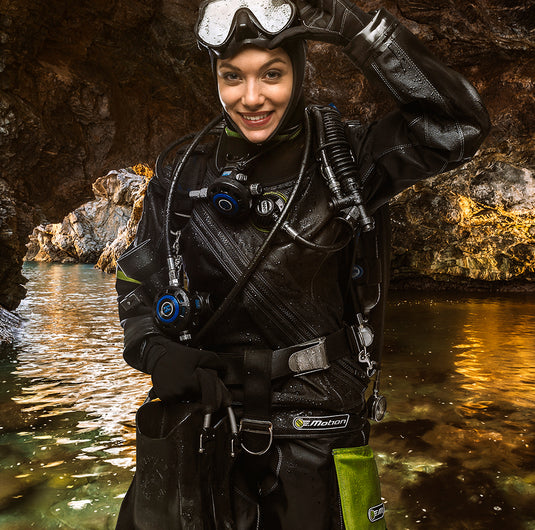 How to choose dry gloves?
When looking for diving gloves, look for those with materials that are resistant to treatment. This means you'll find gloves that are flexible, air and water resistant, as well as materials such as neoprene, insulated neoprene or plastic coated materials. Be sure to look for gloves that fit well and are easy to take on and off. Always check labels to see if the manufacturer specifies the type of water they are designed to work in; this information will help you find the perfect gloves. Also make sure the gloves are thick enough to provide adequate protection as well as being comfortable enough to allow you to handle objects while diving.
vLooking for more quality scuba diving equipment, we have the best products for you in our online diving shop. Don't miss them!