Dive Socks
Diving socks are an essential garment for underwater adventurers.

These socks are designed to offer you soft comfort and protection perfect for your underwater adventures.

With different materials, grip patterns, toe styles and widths, star, sandalwood and mid-leg socks, there are different models to choose from to suit your tastes.

These socks keep your feet warm long enough to get the best results during your dive. They are perfect for those who want to dive in deep water for long periods of time.

They are breathable and have padding to provide the best mobility and comfort. These socks are resistant to wear and tear, making them an excellent choice for those wishing to venture into the underwater world.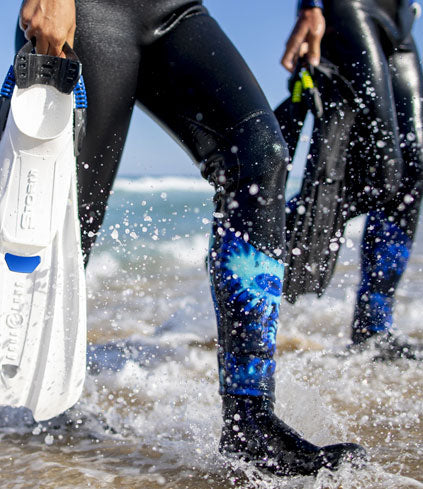 How to choose Diving Socks?
To choose the right dive socks you should consider the following information: materials, grip patterns, toe styles, widths, stars, sandalwood and mid-leg socks; as well as shoe size and the type of diving you want to do.

Materials can vary from neoprene, breathable synthetic fabrics or blends of materials. The width will depend on your shoe size, the grip pattern will provide stability and the soles are wear resistant. Toe styles include open toe, closed toe, ankle high or mid-calf.

To complete the look, there are also different colors ranging from natural to fluorescent.

Find more dive gear in our online shop at the best price.