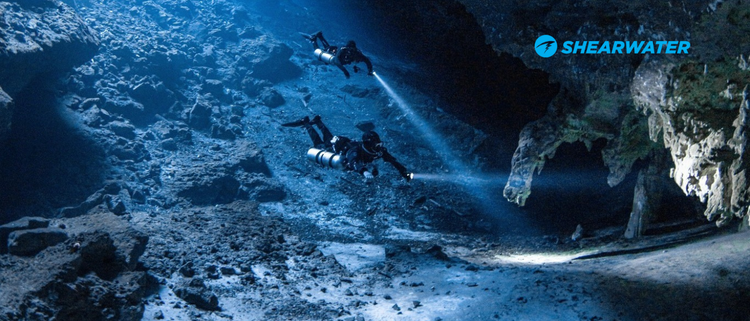 About Shearwater
Shearwater Research is a leader in the field of dive computers, rebreather control systems and other dive-related instruments.

Led by CEO Bruce Partridge, since its inception in 2004, Shearwater has strived to provide an intuitive user interface that allows professional and recreational divers to maximise and enjoy their underwater experience.

Shearwater designs products with cutting-edge technology, drawing on Bruce's experience in both computer systems design and advanced technical diving. As such, Shearwater computers and systems are specifically designed to be easy to use, reliable, with clear underwater readings and enhanced safety.

Divers around the world rely on Shearwater for their underwater adventures because the company ensures a perfect balance of simplicity and reliability. That's why we are proud to be the supplier of choice for divers of all levels.