Strobes
Diving strobes oscillate between pure white and strobe light at a constant speed for viewing submerged objects. This allows the diver to develop better visibility in the water.
These strobes include a small waterproof body with a strong white LED light source and a rechargeable battery.
The light generated helps keep you safe and allows you to reach depths of up to 2 metres. The brightness of the light automatically adapts to decreasing water pressure to give you optimal visibility.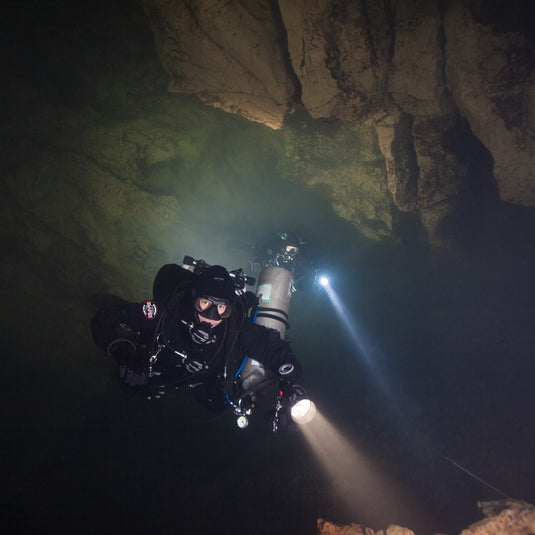 How to choose a Strobe?
To choose the right strobe for diving, first check the product specifications to verify how much usage time you can expect before a recharge is needed.
Also make sure that the product is waterproof and provides a clean, bright white light at all depths at which you plan to dive. In addition, ensure that the strobe light adjusts to the resistance of the water by decreasing as the pressure approaches greater depths. Finally, make sure the light housing is shielded to ensure your battery lasts a long time.
Looking for more quality scuba diving equipment? Find more dive gear in our online shop at the best price.