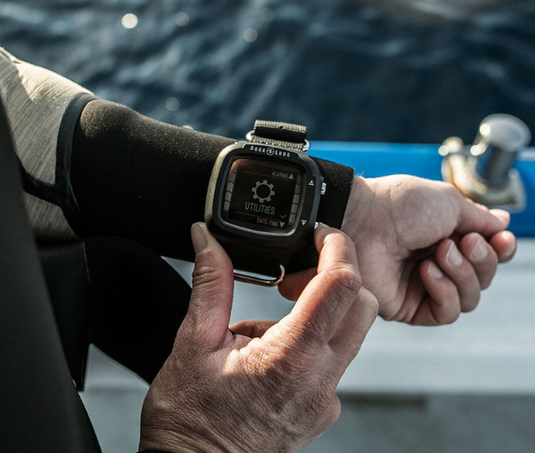 Dive Computers
Dive computers are devices specially designed to help divers dive safely. These devices are used to measure the diver's depth, water temperature and dive time. This allows them to make important decisions about where to dive, when to surface and the time limits they should respect. If used correctly, dive computers can help divers have a safe and healthy dive without the risk of unnecessary decompression.
How to choose computers for diving?
Whether you're a novice or experienced diver, choosing the right dive computer is essential for safety and enjoyment while underwater. Here, we provide an extensive guide to help you make the right choice.
Start by considering your diving experience and certification level. Beginners may prefer simple dive computers with basic displays and features, while more advanced divers can benefit from additional features and customization options.
Then, consider the type of diving that will be undertaken. Technical divers may require multi gas capabilities and more robust decompression algorithms, while recreational divers may only need entry-level planning and tracking features.The display type and size of the dive computer is also important. Larger, high resolution displays are easier to read, but they can be bulkier. Smaller displays can be more lightweight and compact, but may not offer as much readability. It is also important to consider battery life and rechargeability before selecting a dive computer. Longer battery life and rechargeable batteries are preferred for convenience.
Finally, the user interface and ease of use of the dive computer should also be taken into account. Easy-to-navigate menus and buttons make it easier for novice divers to use the device. Additionally, you should check the durability and water resistance of the dive computer before making a purchase, and always choose a reliable, reputable brand and model with good reviews from other divers.
Following these steps will help you choose the right dive computer for you, and ensure you get the most enjoyment out of every dive.