Dive Boots
Dive Boots are waterproof boots designed to protect your feet during immersion in water.

These boots are usually made from durable materials such as neoprene to keep feet warm and comfortable. They provide extra protection from the elements and debris on the seabed.

These boots also offer a good grip on the ground for better adaptation to the underwater environment.

Dive Boots come in a range of sizes and styles to suit divers' personal needs.

Some models have extra padded insoles, adjustable ankle straps, and neoprene socks for extra comfort.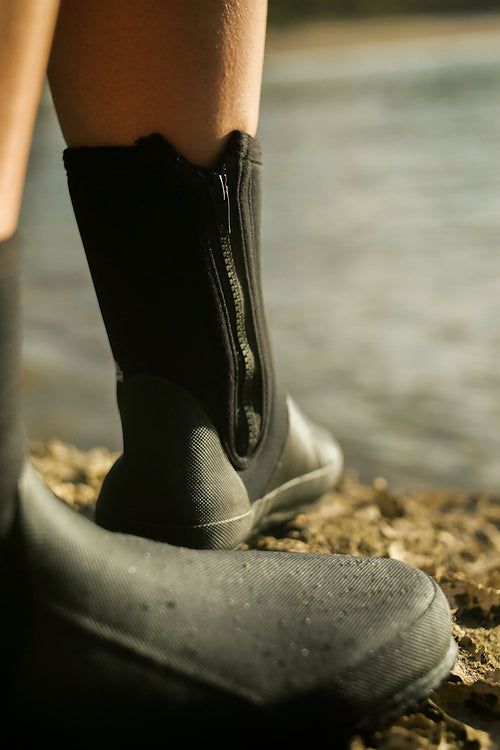 How to choose Diving Boots?
When choosing Dive Boots it is important to consider the temperature of the environment in which you will be diving, the material the footwear is made of (neoprene or rubber), the size and shape of the diver's foot and the ease of footwear.

If there are any specific requirements for the diver, such as a non-slip sole or extra midsole, it is important to keep this in mind when choosing footwear.
Looking for more quality scuba diving equipment, we have the best products for you in our online diving shop. Don't miss them!