Undersuit
An undersuit is a diving garment worn underneath a drysuit to provide a layer of warmth between the diver and the cold water.

The undersuit is ideal for recreational divers and professional technical divers. It is made of water resistant ribbed materials to insulate the body from the cold.

It is manufactured to provide optimum warmth, even when wet.

The undersuit material is extremely soft to ensure maximum comfort. The specially designed hood is designed to allow for a perfect facial shape to help protect against the cold.

Undersuit is waterproof, durable and ultra-lightweight, keeping you comfortable during long hours of diving. The undersuits are wear and age resistant for long term durability.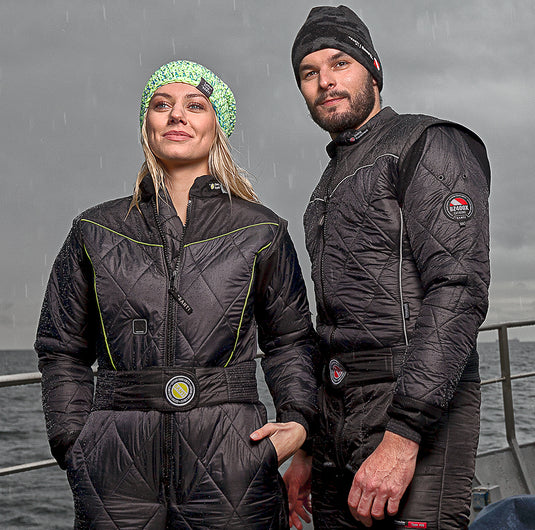 How to choose a Undersuit?
When choosing an undersuit for diving, consider the temperature of the water in which you will be diving.

An undersuit with an insulating layer should be thick enough to protect against the cold of the water, but not so thick as to limit mobility. Therefore, it is important to read product descriptions and specifications and choose the right compound for the temperature at which you will be diving.

In addition, it is important to consider whether the diver is aware of cold and mislabelled design. It is also important to make sure to choose an undersuit with a water and abrasion resistant construction.

The undersuit should offer a comfortable fit that does not restrict mobility. These are the main factors to consider when choosing an undersuit for diving.